With this ceramic imitation technique, we can make various crafts with plastic bottles, such as containers, pencil holders, and porta lanes.
Today we are going to learn how to do a great recycling job. With it, we transform plastic bottles into decorative and useful objects for our house or to make a very special gift.
Do not miss it, you'll love doing it.
Craft technique to recycle bottles
We are going to apply this beautiful craft technique to make ceramic pencil holders and holders.
The material with which we will cover the bottle and give it the appearance of ceramic is coated or putty, a product that is purchased in hardware stores to fill the holes in the walls before painting.
Putty is an economical material, very easy to get and work. We apply it with a spatula and we can smooth it with wet hands or with a brush. We can also simply let it dry and then paint it.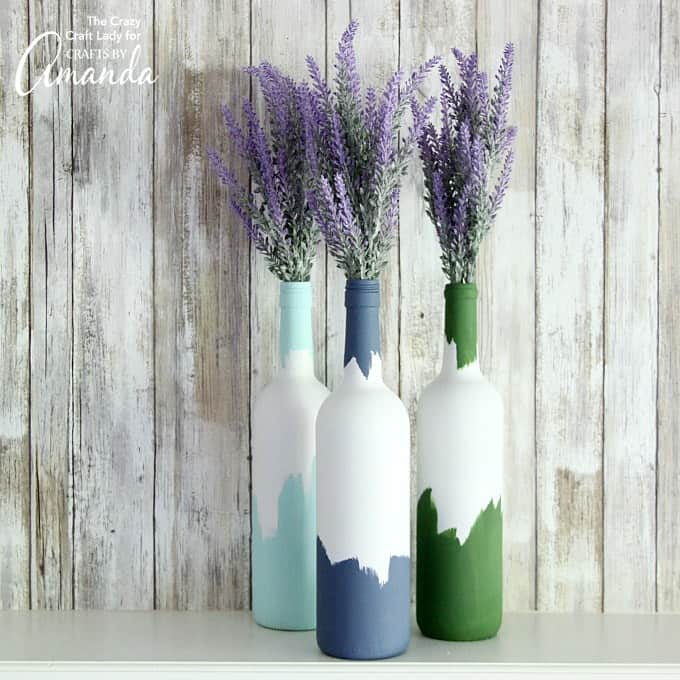 Materials:
A plastic bottle for recycling
Enduido (putty)
Comet paper (or butter paper)
Gluten (Look here the recipe for homemade glue )
Brush
Lija
Scissors
Scotch tape
Spatula
Paintings
Process:
1- Cut the bottle in half and then cut both parts so that you can place one inside the other.
To cut neatly you can place a glass on the bottle peak and mark the place where you are going to cut.
2- Fix both parts of the bottle using adhesive tape.
You can move the top part a little so that the edge of the container is skewed, as we see in the image on the right.
3- Draw and cut out a shape on the bottle.
Then, use a thin paper, such as kite paper or butter paper, as we have done in vases with recycled bottles. To do this, cut small pieces of paper, brush a section of the bottle and adhere to them by smoothing the paper with your hands.
4- Wait a few hours until the container has completely dried before continuing.
5- Using the spatula, cover the bottle lined with paper on the outside.
Make a layer of approximately half a centimeter and smooth it with wet hands. To match the thin sections, use a brush.
6- Allow the putty to dry from 24 to 48 hours until it has hardened.
If you wish, you can apply a second layer or cover some areas that you think need to have more thickness. When the container has been to your liking, match the surface with sandpaper.
7- The sanding of the cut part is the most difficult, so do it with patience. You must avoid that the weakest area of ​​the bottle does not break.
To sand the internal parts of this spiral I made a roll with a very small piece of sandpaper.
8- Work with the sandpaper until the surface looks neat.
I preferred to leave some textured parts because it combines very well with the type of patina with which I will paint the craft containers.
9- When they are ready you can paint them or decorate them to your liking.
I have used a decorative patina with a sponge-like the one we have seen in patinas to paint walls.
To paint the putty you can use any paint: synthetic enamels, water paint, pigments, and waxes, etc.
Did you like it? Hope so. Now, to apply this technique to make beautiful crafts with recycled bottles.
You can take this idea to share by clicking on the buttons on social networks.
And if it has been useful, come back, we will continue working in my craft workshop.
Thanks for giving you a little walk through my craft diary.